Communications Coach & Creative Content Specialist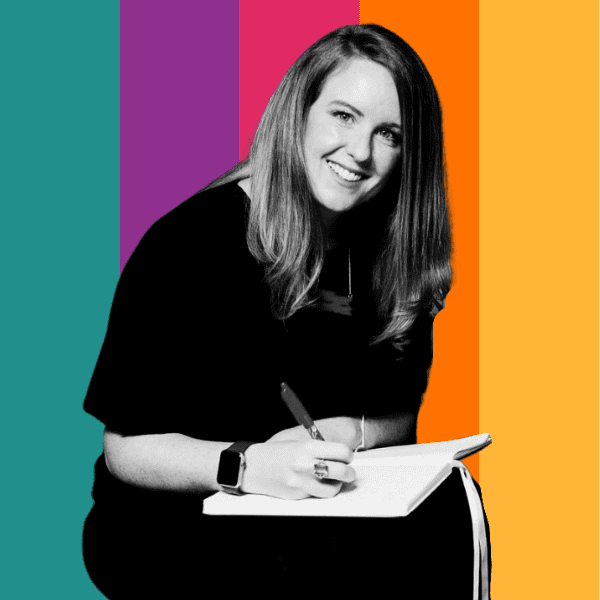 Hi, I'm Gemma ? I'm an award-winning presenter, author, writer and podcaster.
I've been typing like the clappers for over 20 years and have extensive experience in:
⭐️ Commercial radio broadcasting, sponsorship, promotions and digital
⭐️ BBC radio presenting
⭐️ Writing books – as myself and a ghostwriter
⭐️ PR with a focus on product launches, events, award entries and heart-led emotive stories
⭐️ Social media consulting, specialising in Instagram
⭐️ Email automations and email content that converts
⭐️ Blogging
⭐️ Opinion pieces
⭐️ Podcast content, best practice, production and editing
⭐️ Fitness and health-based content and creative
⭐️ Public speaking on topics around marketing, sobriety, mental health and productivity
⭐️ Event hosting and facilitating panels
⭐️ All aspects of communications coaching
What I love to do best is take the stress and overwhelm of marketing off your shoulders.
I like to help you show up as your authentic self online so you can serve your audience with truly valuable content that creates raving fans.
I make marketing easy.
Because most business owners overthink it or marketing gives them the 'ick'. It doesn't have to be that way when you have me in your corner showing you how to shout about yourself (in a way that doesn't make you want to vomit on your laptop).
I only work with people on a 1:1 basis and everything we do is customised. I get you to stop posting crap and start being strategic.
I always start with an audit of where you're at, what your goals are and I get my marketing magnifying glass out to spot the weaknesses, shine a light on the success and help streamline processes.
We then work together on improving your current socials, email sequences, web copy, internal comms, course content, electronic press kit, award entry evidence, onboarding… the list goes on. It depends on what you have and what you need.
Once we've solidified your foundations we get to work on out-of-the-box creative ideas that will draw new leads to your new magnetic and valuable content.
We also work on improving your client journey, improving internal comms and creating psychology-backed strategies to agree on the right language and tone of all your comms.
Get in touch to work together!
With over 20 years of broadcasting and hosting experience, I work with organisations in many industries to deliver keynote speeches and workshops on:
Self discipline
Productivity
Self care
Parenting
Marketing & Communications
Specific keynote speeches:
How to raise your confidence in the workplace
Increase your visibility and market your business with ease
Is self discipline the highest form of self care?
The importance of honesty in mental health
Event Hosting
I have hosted awards ceremonies, charity events, press conferences, product launches and instructional videos for a variety of events and projects.
I have a background in commercial sponsorship so prefer to work with event organisers in advance to formulate relationships and understanding of objectives from all stakeholders.
This allows me to write the proposed script in advance (taking this task off your hands!). I understand the pressures of running and maintaining the longevity of events so love to focus on making a fuss of stakeholders and sponsors. I have a background in commercial sponsorship which is a huge asset for any event manager. I'll keep your sponsors in the spotlight and your audiences entertained.
To enquire about speaking at your event or in your organisation please get in touch.