How many balls do you juggle?
And how many are made of plastic? And how many are made of glass?
This was a question I posed to my podcast co-host, Claire Morton, on our latest episode of Honest to Gob podcast. It came from my friend Stacey. She reminded me recently that as working mums we juggle many balls. Sometimes, it's OK to realise that some balls are made of plastic and some balls of made of glass.
In 2021 so far, I have most definitely set down a lot of plastic balls and focused on the glass ones.
I accepted a full-time role as the head of content for Body Smart Fitness at the start of this year which I would never have predicted in a million years would happen. Surrendering and accepting that I can still do my most awesome work and spread my message as a team and a movement rather than a sole entity has been a challenge but one that I am so glad I accepted. 
If I'm honest with myself, I'd dropped so many balls up until the start of this year, I was only just about keeping my head above the multicoloured plastic. Like some kind of drowning, flailing stress head, stuck in a horror-movie-esque sinking ball pit of overwhelm. 
 Juggling more Glass Balls
Dropping balls and working within a team has been no less stressful or time-consuming but it has provided security, friendship, education, inspiration and a lot of pride. I am glad I made the decision.
Even though I'm not juggling as many balls these days, I'd definitely say I've been juggling more glass balls and just about managing to make sure I don't shatter them. While I might have forgotten about plastic balls like this blog, my books and my courses for the last six months, I have focused on my health; both physical, mental and spiritual and focused on my family. Along with my full-time job, the only other thing that I have kept up in the air is the Honest to Gob podcast because I do it for no other reason than to have fun.
The Beeb Ball Got Binned
Sadly, the radio gig at the BBC wound up back in April but I was relieved. I'd worked 7 days a week for so long and it wasn't the same anymore. Trying to do a show where you don't mention too much about COVID, but the only thing happening in your life is work, home or COVID restrictions was tough.
I hugely miss chatting to Nic on the way to work on Sundays and down the line in the studio but it wasn't the easiest of shows with Nic being at home and at the mercy of technology potentially failing. It got frustrating seeing the disparity of rules and not having that connection with Nic, producer Sophie or the guests. I love connecting with people and while I completely and totally understand why that couldn't happen in these strange times, it was just super sad.
I will be forever grateful for the opportunity to go back to radio after such a long hiatus. To be given that chance at the BBC when so many presenters in commercial and local radio had lost their jobs before and during COVID was something I never took for granted.
The Struggle Juggle
As the world starts to hopefully open back up after what has been the most testing, challenging and life-changing 15 months of our lives, I can feel more balls getting added into the daily struggle juggle. I'm trying hard to say no to things I don't want to do, protect my time, exercise my boundaries and focus on the stuff that makes me feel great and at my best.
I'm constantly analysing these balls and making sure I truly know which ones are made of glass, which are plastic and can be put down and which can be launched so fucking far away I never have to pick them up again!
I hope you're OK in the struggle juggle too, and I hope you are keeping your balls in the air.
Lots of love, it's nice to be back writing for fun,
Gem ♥️
PS – I have re-launched my #PullYourFingerOut online course. This seven lesson short course aims to help you stop procrastinating and go from stuck to unstoppable with real-world practical advice and encouragement for real-world people with real struggles.
Complete the lessons at your own pace and utilise the bonus downloads like planners, productivity audio and meditations along with the course workbooks to help you get clarity on what you want and how to achieve more in less time. Click the button to enrol now.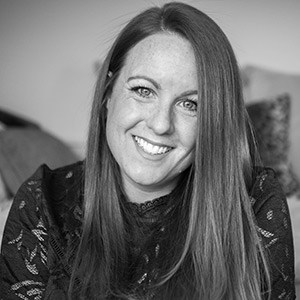 Gemma Ray is radio presenter, best selling author, communications coach and always the most filthy person in a WhatsApp group chat. Gemma tells it like it is and opens up about the stuff most people would never even dare admit to themselves, let alone put out in public.
Join Gemma on a refreshingly honest, powerful and inspirational journey of self-love, self-belief and self-trust through her books, blog and courses to help you take action on your goals.
? Co-host Honest to Gob Podcast listen now! ??