"I can tell the difference in you. You were pretty unhappy and now your career, your family life – I can tell how much better you feel and and how much more confident in yourself you are."
My friend Nicola sent me that yesterday. It was ace to get a message like that.
I am different. I do feel better.
On this #MentalHealthAwarenessWeek I want to tell you my story of the last 90 days (well, six months really). I don't want to preach, or tell you that you're wrong, or be a patronising twat. You're a grown up. You do you, I'll do me. Each to their own and all that.
However, you never know who is watching and reading and maybe, just maybe, someone needs to read this and feel like they can do it too. Just like I read something like this and decided I wanted to give it a try.
My Wibbly Wobbly Head
I've made no secret out of the fact my head has been a wobbly shitty mess over the last few years. I'd say 2016-2018 were ridiculously tough and while I wouldn't wish a breakdown on anyone, and I wouldn't advise anyone smash their head against the wall to stop the whirring of thoughts, I am glad it happened to me. The last four years have been a wonderful, exciting and downright painful journey of finding out who the fuck I was under a mask that had been superglued on with laughter, humour and fake confidence for decades. I am healed. Finally and confidently I can say that with my hand on my heart.
When you've come through something like that, there's no going back. A bit like when you've committed to a sky dive and you're strapped to the instructor, about to fall from thousands of feet, it's too late to back out. You're fucked, you have to jump. Mental health is like that. Once it's gone wrong and then you start the journey towards sorting that shit out, it's a lifelong commitment to doing the work to continue to feel good and not slip back into those dark places.
Working on my mental health has been more exhausting and consuming than anything else I've done. But I've done it, lived it, healed it and I've got the t-shirt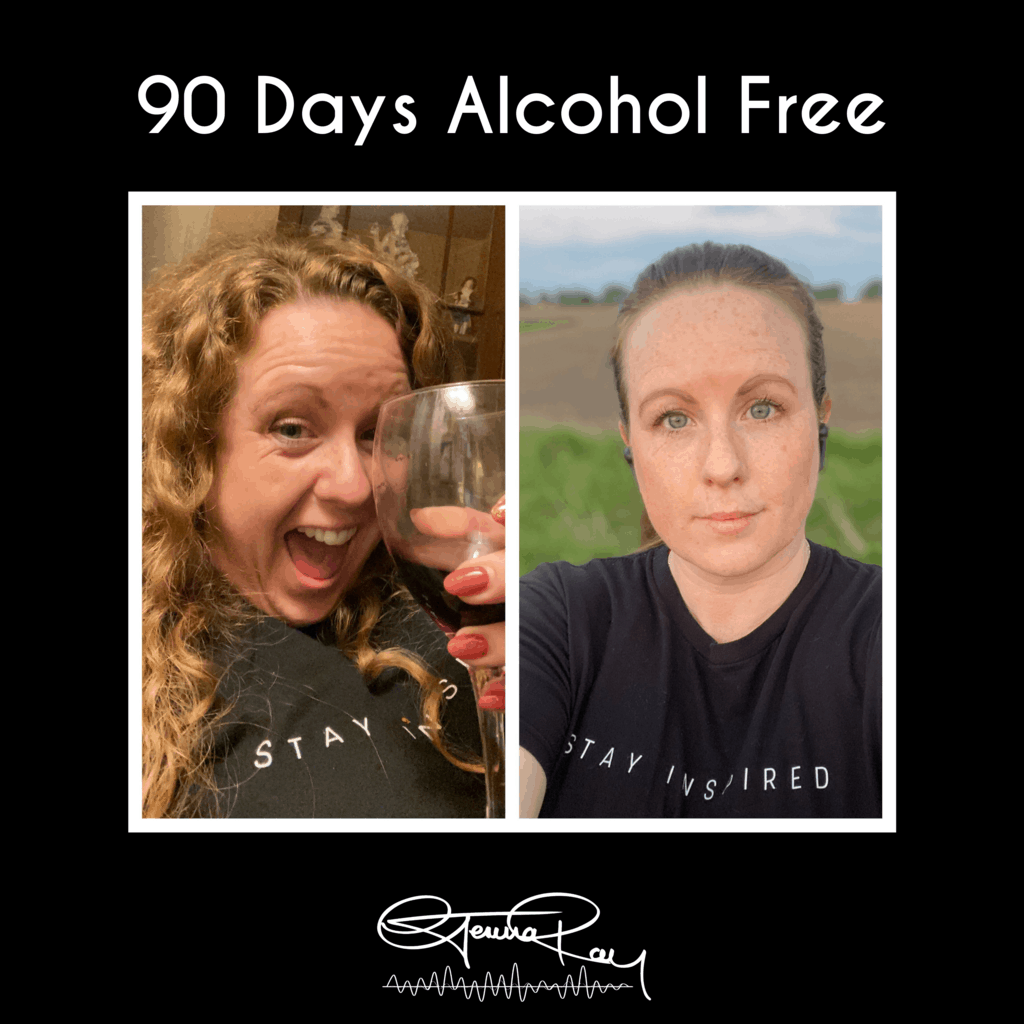 Same T-Shirt, Different Girl
Talking of t-shirt and the point of this whole post, this is the girl in the same t-shirt but this is not the same girl. The first picture is from my Mum's 60th birthday weekend six months ago. Now, don't get me wrong it was fucking amazing. We hired a beautiful 15th century Welsh country manor and did what all normal families do when they hire such a prestigious and posh venue for a weekend – we turned it into a goddamn rave. I brought my full PA kit, disco lights and someone brought hundreds of glow sticks. We. Were. Fucked. Like royally fucked. Like my dad had to spoon feed me my dinner at 6pm kinda fucked while I shouted and swore in front of the whole family including the kids. Not my finest moment.
I don't remember that night and I was in charge of my then 8 year old son. Yes, we were all a family together but I blacked out and don't remember a thing. I was responsible as his mother for his safety and I failed him that night. Yes, his dad was there and all other family but waking up and hearing how I'd been the night before brought those familiar feelings of shame, worry and hangxiety (ya know, when the hangover anxiety kicks in and you question everything!). I knew things had to change.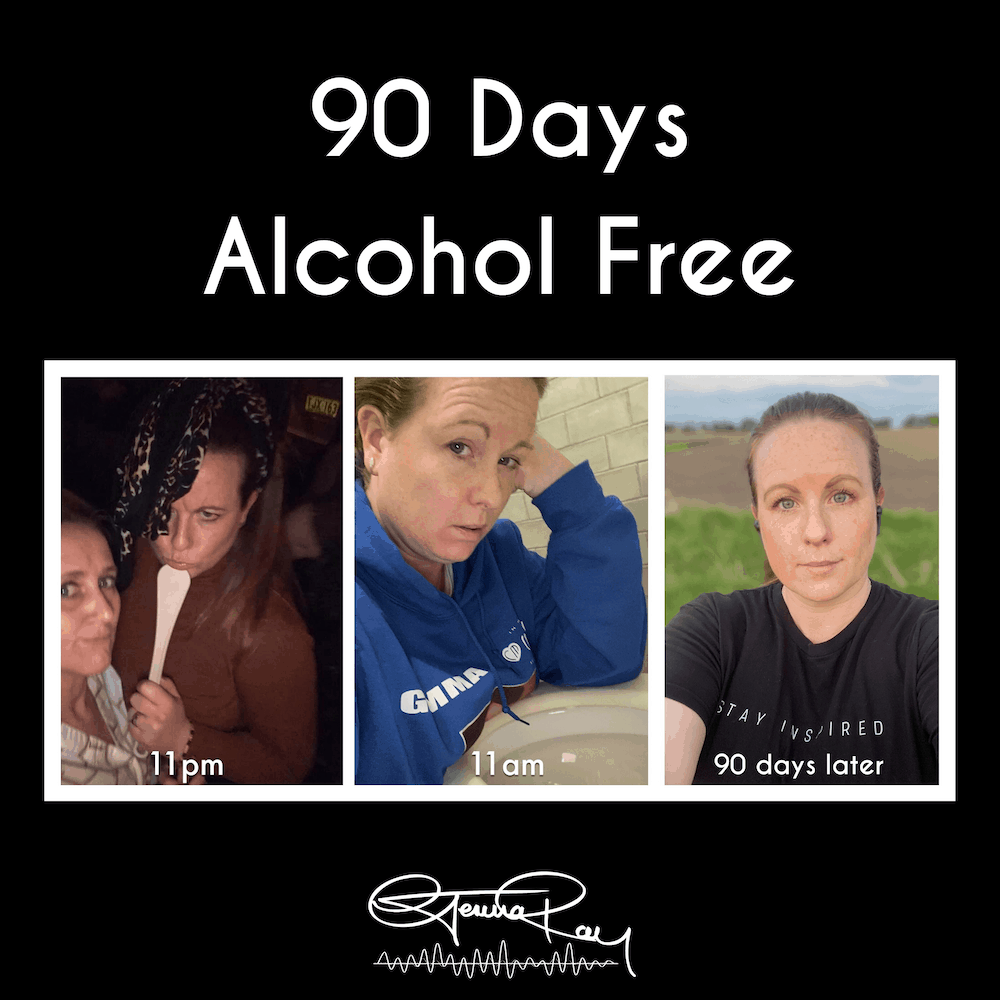 Me being me and never doing anything by halves, the next day I started #75Hard which was a 10 week intense programme of discipline which included no drinking. (You might remember my *wobbly belly before and after video). Once I set my mind to something, once I am following a challenge and someone else's rules I am all in. So the no booze part only bothered me on Christmas day when I couldn't join in with the Baileys and the red wine which I could smell during dinner.
I noticed some amazing changes in myself during #75Hard. I was sleeping better, thinking clearer and the big one – I hadn't had one single period of anxiety at all in the 10 weeks of participating. But that wasn't enough to keep me off the bottle. My 10 weeks were up in the middle of January and I celebrated by drinking a bottle of wine every night then having some extremely heavy weekends which culminated in a 3 day bender in Barcelona with friends.
When I woke up on the day we were due to fly home I felt like my chest was in a vice. The anxiety was just consuming. While in the airport, hunched over a Burger King Whopper meal in the hope it would stop the thump in my head and the all-consuming nausea, I read a blog by Layla Hill. We know one another through friends and she'd posted about her year long sobriety and how life had changed. I don't believe in God, but I do believe in things being sent to us to notice for a reason. I was sent that for a reason that day.
Finding One Year No Beer
Layla had done it through the OneYearNoBeer programme and I remember Sharon Hartley my colleague at BBC Radio Lancashire chatting to me on our Christmas do about how going sober had changed her life. I Facebook stalked her and saw she'd been on a One Year No Beer podcast so I had a listen. I read more stories, I listened to more podcasts. I asked a couple of friends to do the OYNB 28 day challenge with me and while I was waiting for them to decide I reached out to Shazza who said she had a discount code and my reply was "Fuck it. I'm in. Not waiting for the others to decide." I decided I was going for it and doing 90 days, not 28 and I started.
I loved the daily emails from OYNB and halfway through my 90 days got an offer to upgrade to 365 days. By this point I wasn't doing the daily tasks from OYNB as I was hooked on how much better I felt and it was going great. I decided to sign up to have an 'excuse' as to why I'm not drinking. Which is pathetic really as nobody needs an excuse but one thing I've discovered in going sober is that telling people about it really ruffles some feathers.
I've had some pretty shit conversations with people since deciding that alcohol and me are no longer friends. It is as if alcohol is a real person and I am choosing to ostracise it, therefore I am ostracising those who continue to be friends with it.
I also chose to do this because of my heart health and I've got some pretty scary before and after data on the impact on my heart. Even when I explain about not wanting to die in my sixties (like an estranged side of the family) I'm met with arguments as to why I should just "try and drink in moderation." Fuck me, if there's anything I know for sure about myself it is that I don't do moderation with anything. Ever. I'm all in, all or nothing and I am all in with this current scenario. I have cut the umbilical cord of alcohol and I honestly think I am done forever.
Since quitting, life has been amazing. I feel a bit guilty saying this but lockdown has been a gift to us as a family. We have reconnected and I love my little bubble. I've also grown in confidence – REAL confidence. I have always been an attention seeking twat and the loudest person in the room, but that's been a show for many years. Now I'm confident as the real, raw and exposed me and I love it. I'm developing a kick arse "I give absolutely no fucks" attitude and I am starting to really stop giving a shit what other people think.
If you're reading this and the thought of giving up booze terrifies you, I get it. Completely. But if you're reading this and it's made you wonder how life might feel without it for you, One Year No Beer has opened up the 28 day programme for FREE during the pandemic for anyone who wants to take a look at their relationship with alcohol. Which was bloody nice of them.
This isn't a post to tell you to stop drinking. This is a post I read from other people so many times and I always wondered how it would feel to get to this point and report back. I am delighted to report that it feels absolutely fucking wonderful and I am so glad I did it.
Gem ♥️
*PS – This is the wobbly belly before and after video from #75Hard
I did a discipline thing!It still wiggles and it still jiggles but it's shrinking. Yay. ??#75Hard complete!I chatted about the process and what I learned over the last almost 10 weeks on IGTV www.Instagram.com/Gemmadeeray

Posted by Gemma Ray – Life Unfiltered on Sunday, January 19, 2020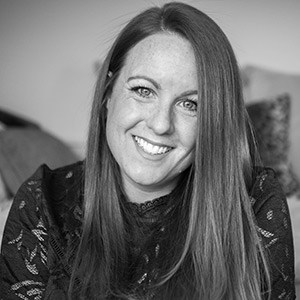 Gemma Ray is radio presenter, best selling author, communications coach and always the most filthy person in a WhatsApp group chat. Gemma tells it like it is and opens up about the stuff most people would never even dare admit to themselves, let alone put out in public.
Join Gemma on a refreshingly honest, powerful and inspirational journey of self-love, self-belief and self-trust through her books, blog and courses to help you take action on your goals.
? Co-host Honest to Gob Podcast listen now! ??